Wp Beverages - Pepsi Community Scholarship Fund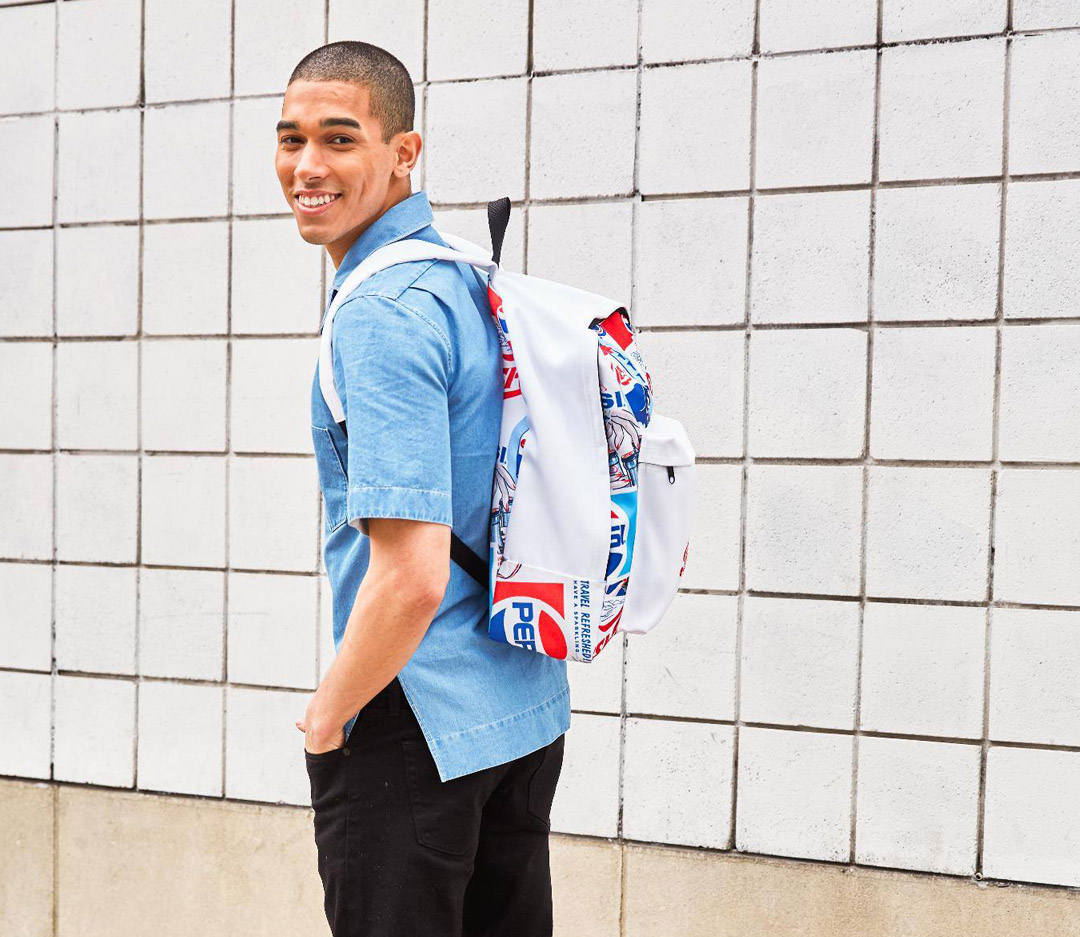 WP Beverages is proud to recognize the outstanding achievements of high school seniors and college undergraduates through the annual Pepsi Community Scholarship Fund. The purpose of the Pepsi Community Scholarship is to reward individuals who are passionate about creating a better future by recognizing student leadership and citizenship, as well as school and community involvement. Ten individuals throughout the communities WP Beverages serves will be selected by the Dickinson Area Community Foundation to receive a $1,000 one-time scholarship award. As part of our commitment to education, five graduating seniors or college undergraduates who are either a dependent of a WP Beverages employee or are a part-time or seasonal employee of WP Beverages will also be eligible to receive a $1,000 one-time scholarship. The scholarship is currently closed, please check back in early 2024.
WP Beverages believes in you and is committed to the communities in which we live, work, and play. Congratulations to our 2023 scholarship recipients!
2023 Scholarship Recipients
Kara Baker
Purdue University
Kara has been a long-time volunteer at her local St. Vincent DePaul in Peru, IN. While volunteering, she noticed many girls coming into the store looking for prom dresses and recognized the obstacles they faced in finding formal wear without the financial burden. In the fall of 2018, Kara started The Fairy Godmother Dream-maker Project of Miami County, providing high school students with a free formal dress, jewelry, and a custom corsage for special occasions. Kara's goal is to empower young women, not allowing financial barriers to come in the way of memorable experiences. As the need for dresses grew, Kara expanded the program with the help of the Dream-maker team, a group of 15 high school representatives that assist customers on event days. After the events, dresses are donated to local thrift stores, in-residence facilities, and group homes so the outreach program can continue, helping even more individuals. Kara will be attending Purdue University in the fall where she will be pursuing a degree in Animal Science, with the goal of becoming a Veterinarian.
Noah Beck
South Dakota State University
Noah joined the Huron High School Student Council as a freshman and was elected Vice President as a junior. In the course of his high school career, Noah has taken on many additional leadership roles, including planning events for his fellow students, organizing the HHS annual food drive benefitting the local Salvation Army, and leading fundraising efforts for the Children's Miracle Network. Noah is also Vice President of the Huron Youth Leadership Council, which focuses on volunteering, community involvement, and philanthropy in Huron. Each year the HYLC holds a fundraising concert to provide grants to local youth-organizations. Noah was an integral part of organizing and promoting the concert, and even wrote the script for the organization's last show. Noah plans to attend South Dakota State University where he will be working towards a degree in music education.
Brie Eckerman
University of Wisconsin - La Crosse
Brie works as a classroom assistant at the Lemonweir Academy, a local charter school for students in grades 6-9 with diverse backgrounds and varying social, emotional, and academic needs. She has taken the opportunity in the classroom to act as a mentor, empowering the students to believe in themselves and encouraging them to work hard and strive to do their best. Outside of the classroom, Brie is a member of the MHS Band, National Honor Society, Link Crew, Key Club, FACT Club, Student Council, Varsity Volleyball, and Varsity Track & Field Teams. She is also a dedicated volunteer throughout the Mauston and Wisconsin Dells areas. After graduation, Brie will be attending the University of Wisconsin – La Crosse with the goal of earning a bachelor's degree in Exercise Science, followed by a Doctorate in Pediatric Physical Therapy.
Grady Goebel
University of Wisconsin - Madison
Grady has been committed to his education and learning from an early age. He challenged himself academically and was accepted into the Leonardo Da Vinci School in Green Bay for gifted students. While taking advanced classes, Grady also participated in football and basketball, learning leadership, time management, and effective communication skills. Grady volunteers at Aurora BayCare Medical Center, assisting in any way that he can, allowing healthcare professionals to focus on providing the best care possible for their patients. Grady will be attending the University of Wisconsin-Madison in the fall where he will be pursuing a doctorate degree and a career in Physical Therapy.
Ella Gorishek-Richardson
Iowa State University
Ella is currently attending Iowa State University where she is a member of Pi Beta Phi and Women in Business. She works in her university bookstore during the school year and manages a firework stand during the summer. Her career in customer service has taught her the importance of effective communication and leadership, which she will apply in her future accounting career. She also volunteers for Champions Are Readers, a reading program at her local elementary school that assists kids learning to read.
Jake Holforty
South Dakota State University
Jake has been a member of the Huron High School Student Council and the Huron Youth Leadership Council for four years. He served as Secretary on the HHS Student Council and HYLC boards for two years and is the acting President of both organizations. Under Jake's leadership, HYLC was recognized by the SD Association of Fundraising Professionals as the 2022 Outstanding Youth in Philanthropy. Jake is also a youth board member on the United Way Board and the Governmental Affairs Board, where he's been able to provide input from a youth perspective, while learning about his community. Jake is an active volunteer with Meals on Wheels, the Backpack Program, Day of Caring, National Night Out, and many other organizations throughout Huron and the surrounding areas. He is also a member of the Army National Guard 147th Army Band. Jake will be attending South Dakota State University in the fall.
Olivia Kaminsky
Pennsylvania Western University
Olivia was elected as the Community Relations Coordinator for the DeForest Chapter of National Honor Society. In her role with NHS, Olivia is responsible for increasing volunteerism among her peers within the community. One of the volunteer events she organized was a district-wide coat drive to benefit the local Salvation Army. Olivia also volunteers with the Beyond Pink Foundation to increase awareness of breast cancer and raise funds for breast cancer awareness and support. Apart from volunteering, Olivia is a member of the DeForest High School hockey and lacrosse teams and was voted the lacrosse team captain in her senior season. Following graduation, Olivia will be attending Pennsylvania Western University in Edinboro, PA.
Phillip Nelson
Millikin University
Phillip has been actively involved in his school's music department throughout high school, earning the lead chair in both choir and instrumental band in his senior year. He leads by example, running rehearsals and conducting groups in a proficient and respectful manner. Phillip will be continuing his musical education in the fall at Millikin University where he will be majoring in Musical Theatre.
Jeremiah Olson
Rockford University
Jeremiah is a member of his school's NHS and Student Council organizations, and was voted the team captain of his basketball team in his senior season. As a team captain, Jeremiah oversees team drills and acts as a leader on the court. During his time in NHS and Student Council, Jeremiah helped organize food drives, supply drives, and toy drives, and coordinated volunteers for various events at his school. He also tutors his peers in class, assisting with questions on homework and providing study tips for quizzes and exams. Jeremiah will be attending Rockford University in the fall, with the goal of becoming a doctor in the future.
Rayne Palmer
Kendall College of Art and Design
Rayne is an active member of the MSU Extension Office and the Communities that Care program, an organization that creates clubs, family fun nights, and other activities for kids in her small community. She also volunteers as a tutor at her local elementary school and teaches student art workshops at the Erickson Center for the Arts where she plans the curriculum, acquires needed materials, helps students complete their projects, and organizes art shows for the students at the end of class to showcase their work. After graduation Rayne will be attending the Kendall College of Art and Design with the goal of becoming an art director.
Amelia Rursch
Rhodes College
Amelia has been volunteering with the Youth Club in her community from a young age, cleaning parks, raking leaves for elderly citizens, and serving meals at local shelters. Following the pandemic, Amelia started the Gray Matters Rockridge Chapter, an organization that promotes mental health awareness and suicide prevention. She currently serves as the president of Gray Matters, NHS, and the GSA Club for Rockridge High School. Through NHS, Amelia founded the Rocket Closet, a community resource for hygiene products and clothing for those in need. To expand on the Rocket Closet program, she also started the Rocket to Rocket program which provides backpacks of non-perishable food items to students and families that qualify for free or reduced lunches. Amelia is a member of the Teens for Tomorrow Philanthropy group and has also volunteered at NEST Café, Teens Encounter Christ, Quad City Unity Pride, the Rock Island HS Resource Room, and the MLK Jr. Community Center. Amelia will be attending Rhodes College where she will be pursuing degrees in Political Science and Pre-Law with plans to enroll in Law School.
Ryan Schummer
Calvin University
Ryan is a four sport athlete competing in baseball, swim, soccer, and football. He is also a member of NHS, Interact, Bring Change 2 Mind, Champions Together - Special Olympics Indiana, World Language Club, Mass Ministry, and Retreat Leaders. Outside of school, Ryan participates in Boy Scouts of America. After earning his Merit Badges, Ryan led a team of volunteers to build a structure at a local park in Lafayette to achieve his Eagle Scout ranking. Ryan will be attending Calvin University where he will continue his baseball career while working towards a degree in Mechanical Engineering, with a minor in Pre-Law or Chemical Engineering. After completing his undergraduate degree, Ryan plans to pursue a master's degree in Aerospace Engineering with the goal of working in the space industry.
Greta Shortreed
University of Minnesota - Twin Cities
As the Wisconsin FBLA State President, Greta is often called upon to speak in front of middle and high school students, inspiring them to strive for personal and professional success. She also hosts conferences and workshops, offering students professional experiences and networking opportunities, while demonstrating a variety of necessary skills, from networking to resume building, and mental wellness care. Greta is also the team captain of her high school basketball team and volunteers to coach youth girls' basketball teams. It's her goal to encourage her teammates and players with a positive attitude, helping them achieve their own goals. Greta will be attending the University of Minnesota – Twin Cities in the fall, pursing a business degree. After graduation, she would like to start a non-profit focusing on girls' education initiatives.
Emma True
University of Wisconsin - La Crosse
Emma is currently attending the University of Wisconsin – La Crosse where she is pursuing a degree in Nuclear Medicine Technology. In her first year on campus, Emma worked as an Eagle Guide for UWL, assisting students during Student Advising Registration and Transition (START) in the summer, and New Student Orientation in September. In her role, she helped new and transfer students get acclimated to life on campus and helped them make connections with other students. This year Emma will be a Lead Eagle Guide, hiring and training new Eagle Guides for the upcoming school year. Emma also works as an Office Assistant in the Biology office on campus and is a member of the Colleges Against Cancer club, Nuclear Medicine Technology club, and the Radiation Therapy club.
Halle VanCuren
University of Notre Dame
Halle is the acting President of the Logansport High School Chinese Club, National Honor Society, and Speech Team. As the Speech Team President, Halle acts as a mentor to her peers and younger members, encouraging them to share their ideas and helping build their confidence with suggestions for improving their performance pieces and overcoming their anxiety. She is also a long-time volunteer at her local humane society where she learned the importance of teamwork and service above self. After graduation, Halle will be attending the University of Notre Dame where she plans to double-major in Political Science and Global Affairs, with a concentration in Asian Studies. Halle's goal is to become a lawyer, representing minorities and Asian Americans in her community, and advocating for equality.