Wp Beverages - Pepsi Community Scholarship Fund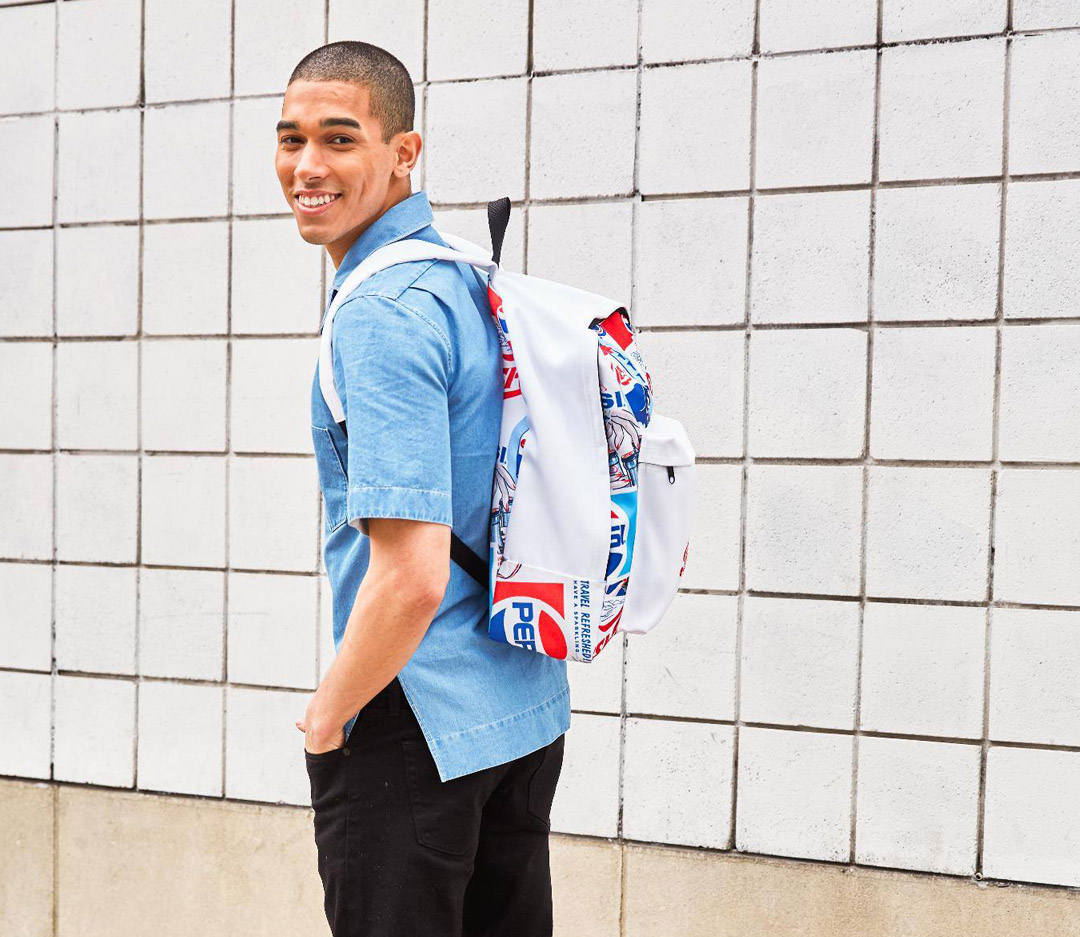 WP Beverages is proud to recognize the outstanding achievements of high school seniors and college undergraduates through the Pepsi Community Scholarship Fund. The purpose of the Pepsi Community Scholarship is to reward individuals who are passionate about creating a better future by recognizing student leadership and citizenship, as well as school and community involvement. Ten individuals throughout the communities WP Beverages serves will be selected by the Dickinson Area Community Foundation to receive a $1,000 one-time scholarship award annually. As part of our commitment to education, five graduating seniors or college undergraduates who are either a dependent of a WP Beverages employee or are a part-time or seasonal employee of WP Beverages will also be eligible to receive a $1,000 one-time scholarship. The scholarship application deadline is March 31, 2023.
WP Beverages believes in you and is committed to the communities in which we live, work, and play!
2022 Scholarship Recipients
Keeley Angsten
Olivet College
Keeley has been performing with her competitive cheer team since 2016 and was voted 1st Team All District for the 2020–2022 seasons. She also earned the Coaches Award and was named the team MVP in 2022. Keeley acts as a role model not only to her teammates, but also to the younger cheerleaders on the team, inspiring them to work hard and keep practicing, building up their confidence with words of encouragement. She's a member of Key Club, National Honor Society, and the Brave Buds Program, a mentoring program where students are matched with classmates with disabilities. As a Brave Buds mentor, Keeley organizes games and activities for all club members and oversees group meetings. Keeley is planning to attend Olivet College in the fall.
Samantha Doran
University of Michigan - Ann Arbor
Sam has devoted her time to her school and extracurricular activities, acting as the Vice President of National Honor Society, Secretary of Student Council, and Business Coordinator for Robotics. She has volunteered her time with the Kingsford Food Program, delivering food to Kingsford area Middle and High School students over the weekend, while also working as a Lifeguard and Swim Instructor at her local YMCA. Sam was the recipient of the Youth Changemaker Michigan Governor Service Award, recognizing her commitment to her community and honoring the hours of service that she has completed. After graduation, Sam will be attending the University of Michigan at Ann Arbor where she will pursue a degree in medicine with the goal of becoming a physician and returning to the U.P. to provide affordable healthcare.
Zoie Geronimi
Columbia University
Zoie truly strives to make the world a better place by improving the lives of everyone around her, and as the founder of Kingsford's Kickstart to College, a program that assists high-achieving, low-income students with the college prep and application process, she's well on her way! She was also instrumental in making the QPR training program (Question, Persuade, Respond Suicide Prevention method) available to other students at her school after recognizing the diminished mental health of her peers during the thick of the pandemic. Zoie will be attending Columbia University in the fall where she plans to pursue a law degree with the hopes of becoming a pro-bono Civil Rights attorney. She also plans to volunteer with the Boy's and Girl's Club of Harlem, expanding the Kingsford Kickstart to College program to the east coast.
Ella Gorishek-Richardson
Iowa State University
Ella is the chairperson of her high school SIGMA club, which promotes having fun without the influence of drugs or alcohol. She is also a member of the Student Hunger Drive and National Honor Society, providing food and services to those in need in her local community. Ella also volunteers as a student ambassador, traveling to middle schools in her district to meet with younger students, answering questions and encouraging them to get involved in student organizations. Ella will be attending Iowa State University where she plans to major in Business and Accounting.
Abigail Lin
Harvard College
Abby has longed to transform the Madison community in the areas of mental health and racial justice, and to help fund her mission she founded Saranghae Desserts. Saranghae means "I love you" in Korean, and that's what she seeks to spread with her treats, with 100% of the profits going to the Nehemiah Center for Urban Development, an organization that fights racism in the Madison community. She is also an advocate for change, fighting to end the stigmas around mental health and eating disorders. Abby created a week-long curriculum called the EVERYBODY project, which aims to educate middle and high schoolers about body positivity and eating disorders. Abby will be attending Harvard College in the fall where she will continue to research psychology and mental health, to one day understand the "why" behind eating disorders.
Baley Miller
Century College
Baley was voted the Recruitment Chair at his fraternity due to his strong organizational and leadership skills. In that role, he was responsible for planning and overseeing all activities during Rush Week, including scheduling the community service events that the fraternity would participate in. Baley has been a Deans List Recipient at the University of South Dakota six times, in addition to serving his community through a variety of volunteer activities. He has volunteered to serve food to members of his church and community and pick up litter at local parks, he's also organized youth baseball and basketball camps for children in and around Mitchell. Baley plans to attend Century College in the fall.
Favour Noya
Augustana College
As the daughter of immigrant parents, Favour has taken it upon herself to help other immigrant families acclimate to life in the United States. She has been a long-time volunteer at the Cavalry International Pentecostal Revival Church where she helped establish the Children's Ministry and raised over $5,000 for children in her community with absent parents. Favour leads by example, not allowing her circumstances and trials to dictate her future. She has been a pillar in the immigrant community, breaking down the stigmas surrounding mental health and providing support to those in need at the height of the pandemic. Favour will be attending Augustana College in the fall where she plans to pursue a degree in Public Health, advocating for equality in healthcare.
Taylor Stenklyft
University of Wisconsin - La Crosse
Throughout high school, Taylor has volunteered with the Cambridge food pantry and local youth sports organizations, planning and running baseball and basketball camps and clinics. Taylor is also the Vice President of National Honor Society, acting as the representative to the school board and as the Red Cross program leader, scheduling and coordinating NHS blood drives at her school. Like so many others, Taylor has been affected by cancer in her academic and personal lives. When Taylor's teacher was diagnosed with breast cancer, she stepped up to organize fundraisers and a "pink-out" softball game. Taylor plans to attend UW La Crosse in the fall where she will be pursing a degree as a Radiology Therapist or a Child Life Specialist.
Lauren Waddell
University of Minnesota
Lauren has been a long-time volunteer with Special Olympics of Wisconsin, raising money and participating in Polar Plunge to provide athletes with access to health screenings, equipment, and travel expenses, allowing them to participate in statewide and national competitions. She has volunteered at many Special Olympics bowling tournaments, checking in athletes, acting as a lane monitor and bowling assistant, and calculating scores to determine awards. Lauren is also a member of Project Unify, a group that promotes inclusion of students with disabilities. In PU, Lauren has volunteered her time at the local Humane Society and cleaned up brush and debris at city parks, while also acting as a mentor to younger members of the group. She will be attending the University of Minnesota in the fall where she'll be pursuing a degree in Mechanical Engineering. Lauren plans to continue her involvement with Special Olympics in college and is looking forward to participating in the MN Polar Plunge fundraising drive.
Daphne Wu
Yale University
Daphne founded the Middleton High School Green Team, whose goal is to foster a next generation of students who believe in and promote sustainability. She worked to minimize the district's carbon footprint by starting a writing utensil recycling program and educating the public on climate change. Because of her efforts, the Middleton Green Team has been awarded Climate Champion status by Dane County. She was the driving force in drafting and passing the sustainability resolution for the Middleton Cross-Plains school district. Her passion for the environment also led Daphne to start the Dane County Youth Environmental Committee, which connects students from 18 area schools to brainstorm other ways they can make a positive impact on the environment. Daphne plans to attend Yale University where she will be pursuing a double major in environmental studies and public policy, with a minor in economics, and will one day battle climate change on a national and international level.